Burigi Chato National Park
Call Our Expert Now
+255 784 991 576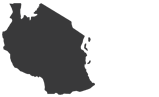 ABOUT BURIGI CHATO NATIONAL PARK
Recently gazetted as a National Park Burigi Chato combines 3 former Game Reserves into 1 unit that is now 4,707 sq km making it the 4th largest National Park in Tanzania.
Stretching from Lake Victoria in the East to the Rwandan boundary in the West, Burigi-Chato is an enormous piece of the wild country encompassing freshwater lakes, long hills, rocky crags along escarpments, deeply set valleys lined with forest, open plains, swamps, rivers, flood plains and hundreds of square kilometers of medium and tall grass wooded savanna – mostly combretum and Terminalia known as Miombo.

WHERE TO EXPLORE
TANZANIA'S TOP WILDLIFE AREA
                      Learn about Tanzania's history, wildlife, and conservation on our Tanzania Destinations page … Greatest concentrations of wild animals, Tanzania is duly famed as a top … the region is incredibly rich in wildlife, though specific experiences. Explore with Gecko Adventure today!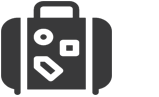 PLANNING YOUR TRIP
TOP TANZANIA TRAVEL GUIDE