Call Our Expert Now
+255 784 991 576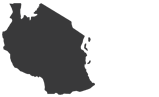 ABOUT MIKUMI NATIONAL PARK
Mikumi borders the Selous Game Reserve and the game migrates between the two. The main focus of Mikumi is the extensive Mkata floodplain. Here, sweeping yellow grasslands are interspersed with twisted acacia trees, where you will often find giraffes browsing on the leaves.
Characteristic of the grassland are large herds of zebra, wildebeest, buffalo, and impala. There are families of warthogs, troops of yellow baboons, and vervet monkeys. Elephants can be seen and lions and spotted hyenas are common.
There is a road running through the park, which can detract a little from the feeling of wilderness. For this reason, we've chosen a small camp, tucked well away near the Mkata floodplain.
As this park is easily accessible from Dar es Salaam, we recommend it for two nights at the beginning of your safari before heading off into the Selous or Ruaha.

WHERE TO EXPLORE
TANZANIA'S TOP WILDLIFE AREA
                      Learn about Tanzania's history, wildlife, and conservation on our Tanzania Destinations page … Greatest concentrations of wild animals, Tanzania is duly famed as a top … the region is incredibly rich in wildlife, though specific experiences. Explore with Gecko Adventure today!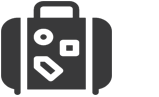 PLANNING YOUR TRIP
TOP TANZANIA TRAVEL GUIDE