Call Our Expert Now
+255 784 991 576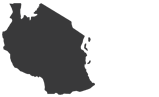 PERFECT FOR FAMILIES, GROUPS & OFF-GRID ADVENTURES
ABOUT MKOMAZI NATIONAL PARK
The Mkomazi National Park is a vital sanctuary for two highly endangered species, the compelling black rhino and the sociable African wild dog. Both of these were well reintroduced in the 1990s.
Mkomazi supports several dry – country specialists' species that are exceptional elsewhere in Tanzania; these include the enormous fringe – eared oryx, with its long back – sweeping horns, and the handsome spiral – horned lesser kudu. For the safari lovers, visit to this incredible park in your Tanzania Safari Tours is a must.
Mkomazi National Park Location
The Mkomazi National Park Location is in Northern Tanzania split between Kilimanjaro and Tanga administrative regions. The park borders the west of the Tsavo National Park in Kenya.
How To Get There At Mkomazi National Park
If traveling by road, Mkomazi is easily accessible as it lies on the surfaced highway. It connects Arusha to Dar es Salaam. The Park is also easily accessible on special arrangements through Njiro, Kivingo, and Umba gates.
Best Things To Do In Mkomazi National Park
The best part of Mkomazi National Park Safari is the amazing game drives, hiking, and walking safaris. For more details about tips, FAQs, and things to do, go through our Tanzania Safari Guide section.
Game drives: Game viewing may not be as promising as in the famous Serengeti and Ngorongoro and boasting no real accommodation, it is in our opinion a must for travelers searching for something different.
Walking Safaris: Once you leave your safari vehicle behind and take a walk in this unspoiled nature the experience leaves one with everlasting memories.
Hiking: Mkomazi'slandscape is rich in mountains which in hand makes it irresistible. So it is rightly called the hiker's paradise.
Mkomazi National Park Wildlife
The Mkomazi National Park Wildlife in the park is thinly populated and quite skittish. Animals that are regularly seen on a game drive are giraffes, dik-dik, zebra, wildebeest, Grant's gazelle, eland, and topi. Herds of fringe-eared oryx can sometimes be seen on the plains, and Mkomazi is a Wet-season sanctuary for elephants coming from neighboring Tsavo.
The odd-looking gerenuk is sometimes found browsing while standing on its hind legs. The lesser kudu is another special antelope that can be found in the thicker bush.
Interesting Facts About Mkomazi National Park Wildlife
The park finds itself in a beautiful setting with both the Pare and Usambara mountains towering above its boundaries.
In terms of vegetation, Mkomazi marks the southern tip of the Sahel zone which resembles a dry, desert-like landscape. Due to the climate, the vegetation primarily consists of acacia-Commiphora woodlands, and towards the western mountains the vegetation changes to a dry land forest.
The main source of water in Mkomazi comes from the Umba River in the southeast.
This park is also one of the best places to see large herds of oryx and gerenuks roaming freely in the open bushland.
A healthy population of 450 bird species found in the park makes it a definitive choice to visit as part of the Tanzania Safari Tours. The most commonly seen species include go-away birds, ostriches, long-crested eagles, hoopoes, and bustards.
Mkomazi National Park Fees
The Mkomazi National Park Fee is only US$30 per person which you have to pay by credit card only upon arrival. The park is open every day from 7 AM until 6.30 PM. You can go through our Tanzania National Parks Guide which will help you compare the fees of other National Parks.
Mkomazi National Park Accommodation
There is one semi–permanent tented camp near the Park headquarters as your Mkomazi National Park Accommodation. Few designated basic campsites where one must bring his/her camping gear and food. There are several small hotels and guest houses in the town.
The Mkomazi National Park is ready to host you. Get the best Tanzania Travel Advice& plan your Tanzania Safari Tour today!

WHERE TO EXPLORE
TANZANIA'S TOP WILDLIFE AREA
                      Learn about Tanzania's history, wildlife, and conservation on our Tanzania Destinations page … Greatest concentrations of wild animals, Tanzania is duly famed as a top … the region is incredibly rich in wildlife, though specific experiences. Explore with Gecko Adventure today!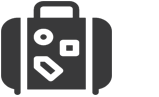 PLANNING YOUR TRIP
TOP TANZANIA TRAVEL GUIDE