Kilimanjaro National Park Day Trip
Call Our Expert Now
+255 784 991 576
The Serengeti Great Migration has been listed as one of the Seven Natural Wonders of the World. Not only does it offer incredible views of the plains dotted with huge herds of wildebeest, zebra, and gazelle, but the rivers are often infected with large Nile crocodiles lying in wait. Some of the best safari opportunities in the world are found here, across a landscape made up of volcanic grasslands and vast plains interrupted by rocky outcrops, rivers, and forests. Visiting the right area in the right season will treat travellers to astonishing sightings of this natural phenomenon.
These migratory herds also attract the attention of some of the continent's most renowned predators, ensuring that if travellers are following the Migration; big cats, crocodiles, and hyenas will never be too far behind.
PLACES TO VISIT: NGORONGORO CRATER, SERENGETI
Day 1 Kilimanjaro National Park – Shira Plateau, one day hike
Early in the morning of your Kilimanjaro day trip, we will pick you up at your hotel – an active day in Tanzania's wilderness area awaits. The drive to your destination of West Kilimanjaro takes you through a forest reserve, where you can look out for Colobus Monkeys in the trees. Your hike through the beautifully rugged landscape of Shira Plateau starts at 3,500 m above sea level. Get out of the car, lace up your shoes and take in the sounds, smells, and colours of Tanzania's stunning wilderness. Along different trails and accompanied by a ranger, you can enjoy views of Kibo, Kilimanjaro's highest peak, and its northern glaciers, when the weather permits. The vast plains of neighbouring Amboseli National Park in Kenya and the deep gorge of the Simba River contrast the views of the world's highest free-standing mountain. When you reach the northern rim of Shira Crater, take a quick stop at different observation points and see the volcanic cones dotting the landscape below. Hike at your own pace and enjoy a picnic lunch under the open sky along the way. It's a moderate hike and you don't need to be an athlete to be able to enjoy it. However, at 3,500m the air is thinner, so pace your step, enjoy the untouched landscapes and the presence of the mighty Kilimanjaro. After a 4h hike – or earlier, if your legs get tired – we take you back to your hotel.
Lunch
You don't need hiking boots for this Kilimanjaro day trip. However, we recommend closed shoes such as trainers.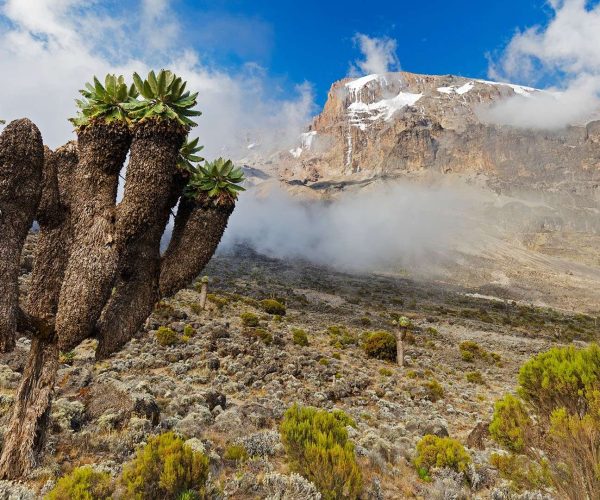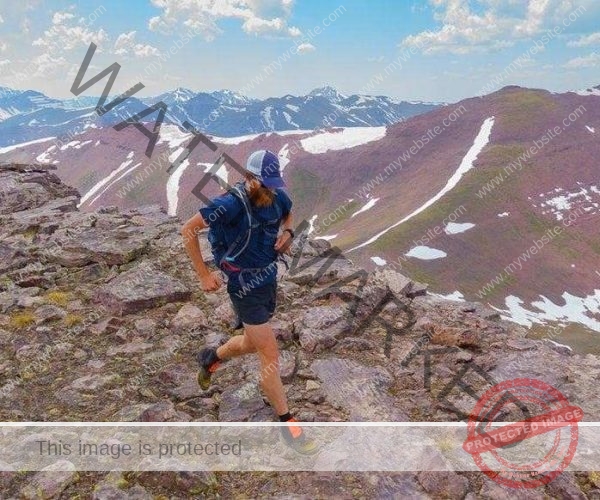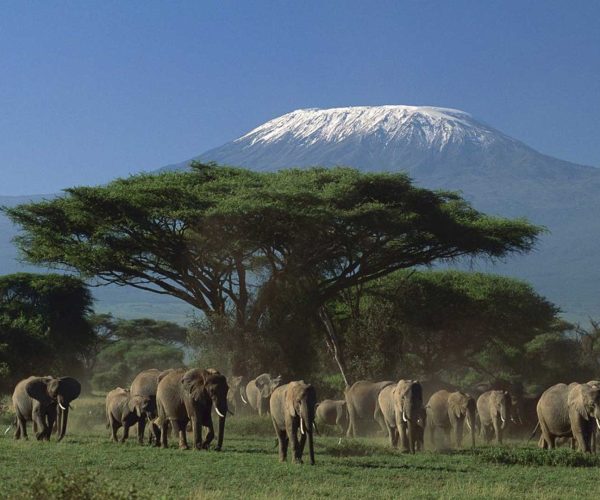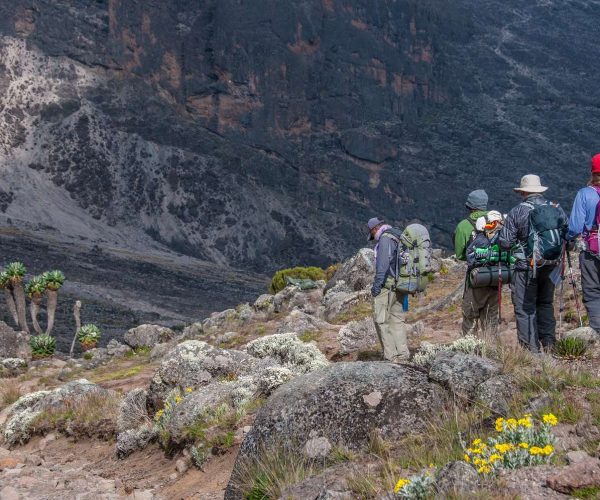 recommended on tripadvisor
Start planning your tailor-made holiday to tanzania tell us what you want, and we will tailor make your perfect trip.