Tanzania Travel Advice – Safety & Security Travel Advice Before Plan Your Tanzania Safari
Call Our Expert Now
+255 784 991 576
Are you guys thinking about the Tanzania tour, but worried about your safety? Chill!!! Here we assure you a fun and exciting tour abiding by all Tanzania Travel Advice. Your Tanzania Safari Tour is safe and secured with us and our Safari Experts will provide an unforgettable Safari Experience.
Tanzania Flights
Tanzania Safari Tour is the topmost destination for daredevil travelers. Its official name is The United Republic of Tanzania. Tanzania adds to the beauty of Africa in the great lake region on the south-east coast of Africa. Tanzania has 29 airports to welcome all international travelers.
Tanzania is a treasure of the wild beasts and serenity of rolling hills. An archaeological survey says that Tanzania is settled by the hominids before 2 million years ago. There are almost 120 ethnic groups in Tanzania.
Landscape and Wildlife of Tanzania
Exploring the vast diversity of Tanzania you will find the series of grasslands, open woodlands, savannahs, and rain forests. Tanzania Safari Tour gives you the magnificent view of the wilderness in the deep forests of Tanzania.
Culture, Religion and Etiquette
Tanzanians are always admired for their friendliness, hospitality, and kindness. You can see the broad range of their culture in their everyday life. Tanzanian population consists of Christians, around 40-45%, Muslims around 35-45%, and others like Hindu, Sikh. They greet each other by shaking hands with a smile on the face. Among many tribal groups living in Tanzania, Maasai tribes cover the majority tribal population.
Language are Spoken in Tanzania
Though there are more than 100 languages spoken in Tanzania, Swahili is the most spoken language and Kiswahili is the second widely spoken language. But English is also widely known in Tanzania. So you can speak in English to your travel guide. Language is not at all a problem in Tanzania.
Visa and Passport Requirements
You need a valid passport and Tanzanian Visa to get into Tanzania. Except for Hong Kong, Jamaica, Malaysia, Barbados, and a bunch of African countries everybody needs a visa and a passport with at least a 6 months validity remaining, to enter into Tanzanian borderer. Visa at arrival costs $50 for non-US travelers and $100 for US travelers, which is paid in USD. For further help please refer to our page Tanzania Travel Guide and Tanzania Travel Advice.
Vaccinations and Travel Health
Before starting your tour it is advised to consult a doctor and get vaccinated against Typhoid, Hepatitis, Meningitis, Mumps, Measles, yellow fever, and Rubella. Also, tell your physicist to minimize the chance of Malaria and typhoid with proper vaccination or medication. If you are not following proper vaccination your visa application may be canceled. For detail visit Tanzania Travel Advice Health.
Time in Tanzania is 3 hours ahead of London, 8 hours ahead of New York, 11 hours ahead of Los Angeles. Tanzania follows East African time zone.
Explore more you must travel inside Tanzania. Different transportations are available as follows.
Rental Cars: this is the most popular way to visit all around Tanzania, whether you are traveling solo or in a group. Booking a car is easy in Tanzania and traffic is also not so hectic too. So most of the travelers choose this option.
Taxi: If you are very good at negotiating a good deal with the driver then a taxi can be a good option. Because taxis in Tanzania do not possess meters. So you have to set a deal with the driver for the fare before getting in the car.
Bus: Travelling inside Tanzania by bus is the most common option. But due to local stoppages, you will reach the destination a little late. Two types of buses are there the local one, generally for a short distance, and the coaches which are more expensive but they travel a little faster.
Mini-buses: These are otherwise known as Dalla-Dallas, which travels very full and halts very frequently. There is no schedule for the minibus. They start when they are full. These mini buses of Tanzania travel at a fixed rate of 400 TZS.
Tips for Planning your Tanzania Safari
Choose your timing carefully: choose the best time to experience the wildest nature of Tanzania. To help you to select the best time for your safari tour have a look at the Best Time To Visit Tanzania.
Book early for high season: We are receiving high demand for Tanzanian Safari. People are booking their destinations almost a year advance. So if you are looking for the popular seasons or high seasons then do it early.
Choose your activities: A standard safari activity includes a morning game drive and an afternoon game drive. If you are interested in extra game activities, bushwalk, hot air balloon safari, then you have to be selective, as only certain camps offer these activities.
Go private: If to want to enjoy the Tanzanian nature exclusively, then you can choose Tanzania's private camp.
For a detailed price structure, you can refer to our page Tanzania Travel Advice Money.
Advice for a Safer and More Pleasant Trip
To enjoy a safe and pleasant Tanzania tour you must follow all the safety guidelines of Tanzania Travel Advice. After COVID-19 break there are individual travel protocols produced by each country, like Tanzania Travel Advice UK, Tanzania Travel Advice USA, and so on.

"Precaution is always better than cure."

It is the most important to take care of your physical fitness along with all the vaccinations for your safari adventure. This will help you to enjoy more and suffer less.

While travelling to Tanzania you should know some basic rules. It is an illegal activity to urinate in a public place. A topless sunbathing is prohibited in Tanzania. All drug activities like buying, selling, or using drugs, are criminal offences. Photography of some bridges, animals or airports needs authentication from Tanzanian Govt. Using a phone inside bank premises is prohibited. The most important rule is, you can't take any sample of archaeological pieces or turtle shell or any animal, or seeds.

There is no mandatory dress code for Tanzania safari but we advise not to wear bright colour clothes because wild animals are reactive to bright colours. So try to use nature soothing colour like green, grey, khaki etc.

As per Tanzania instructions, you cannot feed animals in Safari. You must not make noise and always listen to your guide's instructions. Do not step out of the Safari vehicle without the permission of your guide and do not tease any animal.

Packing is an important part of every tour. We, Gecko Adventures, are trying to help you with some basic things you should pack.

**A pair of sweaters, your comfy-wears, socks, trekking shoes, gloves, water bottles, camera, flashlight, insect repellent, sunglass,  sunscreen, moisturizer for treating sunburn.

**Apart from these keep some general medicines like anti-malaria medicines, eye-drops, antiseptic-lotions, anti-diarrhoea medicines, bandage, plaster, scissors, and tweezers.
Have a Great Tanzania Safari Experience
Tanzania Safari is undoubtedly is the best destination to explore the wilderness and it is safe to travel here. If you have still some confusion, we will help you, please visit Tanzania Safari Faq's. Check our website, Gecko Adventures, and pick a pack of your choice.
Having a problem in choosing a package? Give a call!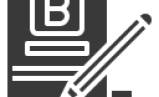 LATEST NEWS & ARTICLES
TANZANIA SAFARI NEWS AND BLOGS
                Home to Africa's most famous parks, Tanzania offers a truly unforgettable luxury safari experience; this itinerary provides an all-around Tanzanian wildlife experience. You'll visit the finest national parks and get in touch with an expert to plan your tailor-made trip.
Why is Tipping in Tanzania Safari so important? Is tipping compulsory on your Ta
So you are planning to explore Tanzanian Safari! For a comfortable safari life,
Are you guys thinking about the Tanzania tour, but worried about your safety? Ch