Kilimanjaro Training Guide
Call Our Expert Now
+255 784 991 576
Fitness, when it comes to climbing Mount Kilimanjaro, is a wide topic. How fit do you need to climb Mount Kilimanjaro? You may ask, well the answer is pretty clear, the more fit you are the easier it becomes to climb the mountain, the easier also it becomes to reach the summit. Either way, one thing stands, Mount Kilimanjaro has a gradual slope, not very steep and is walkable hence it doesn't not need unusual fitness levels. Children, old people, people of all types of weight categories and gender have all reached to the top.
What is the secret to having a successful Mount Kilimanjaro then? You can conquer this snow-capped giant of a mountain by sheer determination, proper planning, and having enough time for acclimatisation, and following the simple mountaineering rules like trekking slowly, drinking lots of water, and having a high energy providing diet on your menu.
After all is said and done, proper fitness will still make your trek up the mountain easier and more enjoyable.
If you walk for about 6-7 hours a day with an accent reaching up to 1000m (3280 ft) comfortably and at ease, then you are fit enough already to conquer Mount Kilimanjaro. Either that or an equivalent of jogging at a constant pace for a good 45 minutes to an hour then you are good to go. A full hour of Aerobics class also is enough to get you to the top of Mount Kilimanjaro.
How to Train and stay fit for climbing Mount Kilimanjaro
Below are some tips on how to train before climbing Mount Kilimanjaro. We also have a training plan with a breakdown and complete program on how you can train to familiarise yourself with the mountain environment and high altitudes. The training plan will also help you to stay fit both mentally and physically, to give you stamina and endurance that will last you to the summit of Mount Kilimanjaro.
How to prepare for high altitudes
Climbing a mountain requires more than just physical stamina. Lower oxygen saturation at higher elevations has a physical impact on all bodies, including the most athletic. While cardio workouts can assist the body to prepare for the physical exertion that every hiker will participate in throughout the climb, they cannot entirely prepare the body for circumstances above 19,000 feet/5790 metres.
Oxygen at various altitudes
The table below illustrates what oxygen levels are like at different altitudes on Mount Kilimanjaro.
| | | | |
| --- | --- | --- | --- |
| Altitude (feet) | Altitude (metres) | Effective Oxygen Percentage | Similar Location |
| Sea Level | Sea Level | 20.90% | New York, USA |
| 2000 | 609 | 19.40% |   |
| 3000 | 914 | 18.60% | Chamonix, France |
| 4000 | 1219 | 17.90% | Salt Lake City, USA |
Mount Kilimanjaro is 19,341 feet/5,895 metres above sea level, which means that each breath contains less than half the quantity of oxygen that one would breathe at sea level. Those who currently live at higher elevations now have an edge. Their bodies have acclimated to the less saturated oxygen over time. However, because no one lives at the high height of Mount Kilimanjaro's top, that 'advantage' isn't everything. All hikers will experience some degree of acclimatisation, regardless of their typical altitude.
Allowing for proper acclimatisation is critical to a good ascent; in other words, don't try to sprint up the mountain. Plan your ascent over many days to ensure that your body adjusts to the higher altitude properly (and safely!).
Prepare for Mount Kilimanjaro's altitude by training on a regular basis for at least 8 weeks before starting your climb. Physical activity is vital, and a program should include aerobic activities, weight training, and hiking at least four times each week. Consider using altitude simulators to get an even greater edge and assist you in reaching Kilimanjaro's Uhuru Peak.
The best training before you climb Mount Kilimanjaro is to try and rake in as many treks on hills as possible. The first thing is to familiarise yourself with the camping environment in high altitudes. The second thing is to get as much exercise as possible and build strength in your legs and thighs for extra stamina. You will need this stamina to endure long days of walking up Mount Kilimanjaro.
Apart from your joints getting used to the strain that comes along with trekking up slopes and descending, hiking practice will allow you to get used to hiking in boots and being comfortable with them for days.  If you are a fast timer, you can begin hiking slowly until you get used to trekking for approximately 5-6 hours a day.
Aerobic is another important exercise that will prove useful once you start climbing Mount Kilimanjaro as it improves you cardiovascular system enabling you to cope with the energy demands of the high altitudes of Mount Kilimanjaro and oxygen intake while on the mountain.
Swimming, long-distance jogging, cycling, and walking are some of the many ways that you can do aerobic training or cardio of which we recommend to be done for at least 3-6 months according to the training plan for climbing Mount Kilimanjaro. You can combine this with jogging or running at least 6-12 km (3.7miles-7.4miles) for 3 times every week.
Strength training is also instrumental in building your stamina hence relieving you of the strain brought about by fatigue and long treks on Mount Kilimanjaro by making your upper body and legs stronger. Remember, do not skip leg day, use at least 7 hours each day for strength training to strengthen your legs by doing these exercises and routines:
Squats
Front and reverse leg curls
Lunges
Step aerobics
Since you will also be carrying backpacks full of gear and other essentials, it is important to exercise your upper body and core for strength by doing the following exercises and routines.
Shoulder presses
Back and shoulder flyes
Sit-ups
Push-ups
Kettle-bell rows / swings
Another secret that will ensure you recover quickly while resting and sleeping after long treks is to stretch after all sessions of exercise to ensure flexibility.
The importance of stretching
Stretching ensures that your muscles maintain flexibility, strength and stay healthy.
To avoid injuries, follow the best stretching practices as proper stretching will be important on Mount Kilimanjaro where trekking is done on rugged terrain which is notorious for straining and stressing on your joints and muscles. We recommend that you stretch for about 10 minutes or so.
Mental Stamina is as important as physical stamina in equal proportions. On top of mental stamina, you will also need to adopt a positive attitude that will drive you to achieve your goal. A good example of some of the times on Mount Kilimanjaro where you will need your mental stamina, grit, determination and a positive attitude is on summit night, where many climbers consider quitting so mental stamina at times like this will come in handy.
The best way to strengthen your mental stamina is to engage in activities that will test your endurance and push you to your limits like races and marathons. In Fact Mount Kilimanjaro is more like a marathon; you do not need to rush, slowly and steadily until you make that final push to reach the peak.
In conclusion – the Kilimanjaro training plan
The most important thing in climbing Mount Kilimanjaro is that provided your cardiovascular system is intact and working well, then all you need is a positive mentality, determination, and willingness to push yourself to achieve your goal of conquering Mount Kilimanjaro.
Please download the Mount Kilimanjaro training plan here Another important aspect that will let you find your Mount Kilimanjaro trek a success, is acclimatisation. It probably plays the most important role in your climb because, in the high altitudes, altitude sickness can be a major obstacle between you and your goal on the mountain.
Frequently asked questions
Kilimanjaro Training
Since Mount Kilimanjaro is a straightforward hike and does not require any technical abilities, the main important requirement is just mental stamina and breathing. Without proper planning and training it will be difficult to proceed at some point on your trek.
How long does it take to train for Kilimanjaro?
Walking comfortably for 5-6 hours a day is enough to qualify for a Kilimanjaro trek while aerobic training needs at least 3-6 months before climbing or jogging for at least 6-12 km (3.7miles-7.4miles) for 3 times a  week.
What training is required for Kilimanjaro?
You will need a mix of hiking practice, physical training, aerobics training, stretching, and mental stamina training to climb Mount Kilimanjaro
Do you have to be fit to climb Kilimanjaro?
You don't need to be superhuman fit, but you do need to get your body in shape and familiarise yourself with the particular demands of Kilimanjaro. Start with having long walks so that you don't get tired easily when you climb Kilimanjaro
Can a beginner climb Kilimanjaro?
Kilimanjaro has a gradual slope, it is a little bit challenging and demanding but it does not require any technical abilities. Beginners or first-timers can climb.
Can a normal person climb Kilimanjaro?
Kilimanjaro does not demand special skills or technical abilities to climb, so yes normal people are welcome on the mountain.

WHERE TO EXPLORE
TANZANIA'S TOP WILDLIFE AREA
                      Learn about Tanzania's history, wildlife, and conservation on our Tanzania Destinations page … Greatest concentrations of wild animals, Tanzania is duly famed as a top … the region is incredibly rich in wildlife, though specific experiences. Explore with Gecko Adventure today!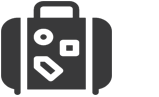 PLANNING YOUR TRIP
TOP TANZANIA TRAVEL GUIDE