Marangu Route Kilimanjaro Climbing
Call Our Expert Now
+255 784 991 576
Marangu Route 5 days is best for first time climbers and Marangu route is the easiest route up Kilimanjaro summit compared to other routes. Climbers on this route experience moderate trekking from the starting day to Kibo huts but after Kibo hut to the summit the trek is physically demanding as the path is tiring. The Marangu Route is just known as the "Coca Cola" route due to the fact that drinks are for sale in the huts.
Marangu route is also the only route offering comfortable sleeping huts at every campsite with solar lights and comfortable beds. The huts are shared by all climbers and the bunks have a sponge mattress and pillows so require fewer supplies. There are washrooms with running water at the first two huts and basic washrooms ate the last huts. Meals are shared in dining huts at each camp you can mingle around and make some stories. Soft drinks, bottled water and beer are available for sale at the huts and prices increase as you hike up. Marangu Route 5 day.
The minimum trekking days on Marangu route is 5 days but can be done in 6 days and have one day resting at Horombo hut for acclimatization before you attempt the summit.
Day 1: Arrival at Kilimanjaro Airport.
You will be met on arrival usually at Kilimanjaro Airport if you arrive by international flight or in Arusha if you arrive by internal flight or shuttle bus from Nairobi or likewise.
You will be escorted to a waiting vehicle by our transferring driver who will then drive you to Moshi for the rest of the day your treks will start the next morning. Depending on your arrival time our mountain guide will meet you at the hotel or airport for briefing on the next Kilimanjaro trek.
Accommodation: Panama hotel Moshi
Meal plan: Dinner
Day 2: Hike Marangu Gate 1,860 meter to Mandara hut 2,700 meter.
After breakfast at the hotel you will be taken to the Kilimanjaro National Park gate (1,840 m). Once the necessary paperwork has been completed, your trek can begin and you will soon be hiking through the dense rainforest. You might be lucky to catch a glimpse of the thumbless black and white colobus monkeys scrambling through the lush vegetation.
Approximately 4 hours later, you will reach your destination for the day, the Mandara Hut. After a well-earned rest, your guide will take you to the Maundi Crater where you can enjoy wonderful views of the Kenyan interior. Evening meal and overnight stay at Mandara Hut (2670 m).
Accommodation: Mandara Huts.
Meal plan: Breakfast, lunch and Dinner.
Day 3: Hike Mandara Hut 2,700 meter to Horombo Hut 3,700 meter.
The day begins with an early breakfast and shortly after you have left Mandara Hut, you will reach the tree line where vegetation changes to shrubs. Approximately 4 to 6 hours later, the Horombo Hut will come into sight at an altitude of about 3,720 meter.
From the hut you will have fantastic views overlooking Mawenzi, Kibo peak and the Masai steppe. Evening meal and overnight stay at the Horombo Hut.
Accommodation: Horombo Huts.
Meal plan: Breakfast, lunch and Dinner.
Day 4: Hike Horombo Hut 3,700 meter to Kibo Hut 4,700 meter.
Today's stage is long and tough. The trail passes the "last water point" which is followed by the so-called "saddle". This nearly plant less plateau links the summit of Kibo with Mawenzi.
Today's destination is Kibo Hut and it should be reached in about 5 to 6 hours. Tonight is an early night to get enough rest, for you will be woken at approximately 23:00 hours.
Accommodation: Kibo Huts.
Meal plan: Breakfast, lunch and Dinner.
Day 5: Hike Kibo Hut 4,700 meter to Uhuru Peak 5,895 meter to Horombo Hut 3,700 meter.
Today is the "big day" – the summit stage. You will start in the middle of the night when the lava ash is still frozen and walking on it is easier. You will begin the long and strenuous trek to the summit in the dark. Passing the Hans Meyer cave at 5,200 m, the climb slowly but surely goes upwards. At sunrise, you will reach Gilman's Point (5,715 m) on the crater rim.
Soon you will have forgotten the cold of the night and after another 1 to 2 hours, you will reach Uhuru Peak at 5,895 m. Now you are standing on the "Roof of Africa". The descent follows the same path and the lava ash will now have thawed and allows for a fast descent. On your return to Kibo Hut, a warm meal awaits you and you can rest a while to regain your strength.
After the 1 to 2 hour break, you will be on your way down to the Horombo Hut (3,700 m) where you will arrive in the afternoon. After an evening meal, it is early to bed for most.
Accommodation: Horombo Huts.
Meal plan: Breakfast, lunch and Dinner.
Day 6: Hike Horombo Hut 3,700 meter to Marangu Gate 1,860 meter.
The final hike of your wonderful 5 day Marangu route trekking begins after breakfast with a traditional farewell ceremony from the mountain crew. The moderate descend through the heather and moor zone to the Mandara Hut (2,700 m) where a cooked lunch awaits you.
Soon you will again be in the lush tropical rainforest and after about 6 hours of trekking, you will be back at the same Marangu route gate 1,860 meter where you will meet a transferring driver. At the gate you will sign out and obtain your Kilimanjaro certificate then you will drive back to Moshi where you will have a long and warm shower after a tiring mountain.
The rest of the day is free to rest while enjoying your glass of wine, relax at the pool or celebrate your achievement.
Accommodation: Keys Hotel/Sal Salinero hotel.
Meal plan: breakfast, lunch and Dinner.
After breakfast, you will be transferred to Kilimanjaro Airport or the shuttle bus stand for your next destination. Accommodation: None. Meal plan: Breakfast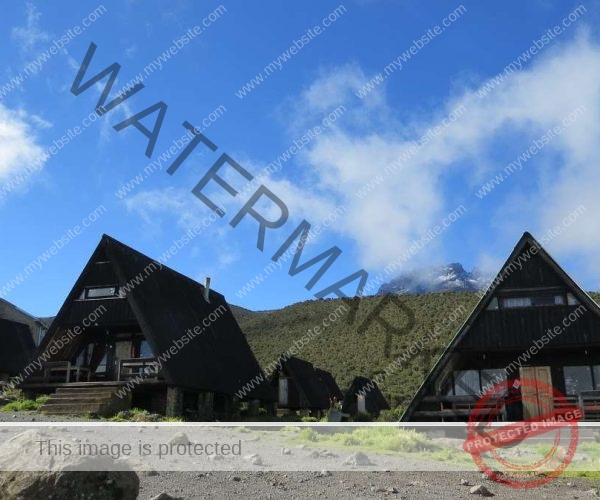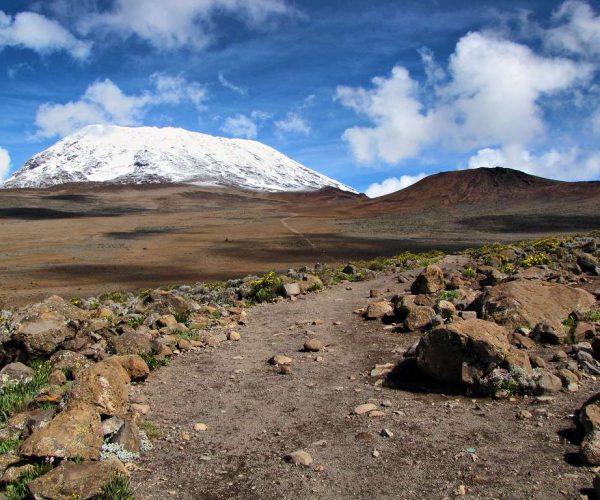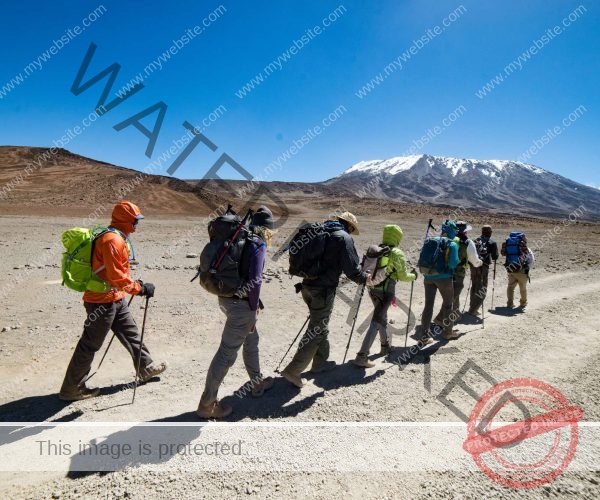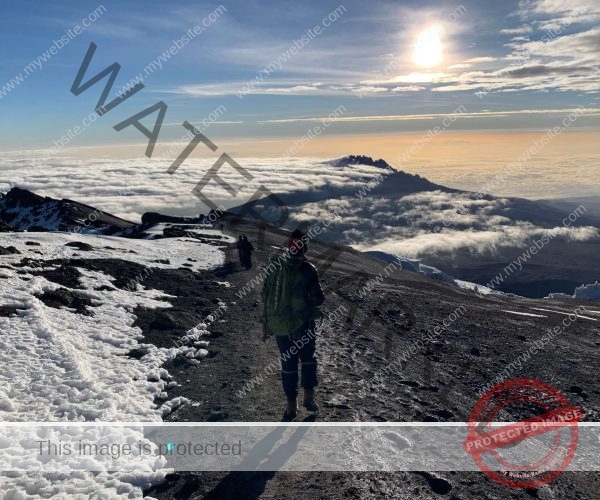 recommended on tripadvisor
Start planning your tailor-made holiday to tanzania tell us what you want, and we will tailor make your perfect trip.
Delicious meals a day, boiled and filtered drinking water while on the mountain.
All park entrance, camping, and rescue fees
Warm water for washing to be provided every morning and evening.
Oxygen Cylinder – only for emergency
English Speaking Guides (Wilderness First Responder certified), cook and porters
Staff salaries and fees.
Transport to/from national park gates.
First aid kit and pulse oximeter.
Emergency telephone between the guides and our office in Moshi town.
3 liters of bottled drinking water to be provided on the first day of your hike, on the mountain porters will fetch water from the streams to be boiled and filtered for you.
Prices Do Not Include Sleeping Bags
Gratuities
Soda/Alcohol Unless Otherwise Noted
Health Insurance
Visa Fees
International Airfare
Laundry
All Meals And Drinks In Moshi Town
Start Planning Your Truly Bespoke Itinerary By Contacting One Of Our Destination Specialist.
recommended on tripadvisor
Start planning your tailor-made holiday to tanzania tell us what you want, and we will tailor make your perfect trip.