Best of Southern Tanzania
Call Our Expert Now
+255 784 991 576
This Southern circuit safari to Selous Game Reserve, Mikumi National Park, Ruaha National Park, Udzungwa Mountains National Park & Kitulo National Park, takes you to the most amazing places. In these four parks, all with their special atmosphere, you will meet hippos, crocodiles, lions, giraffes and many more walking around in the breathtaking scenery that is so typical for Tanzania.
Day 1: Arrival Julius Nyerere International Airport
You will be met at the airport at Dar es Salaam by your driver/guide and our representative. We will take you to the Hotel Slipway for a day of rest, before starting your southern circuit safari the next day.
Day 2: Drive Dar Es Salaam to Selous Selous Game Reserve (5-6 hrs)
After breakfast you will be picked up from the hotel, and drive to the Selous (4-5 hrs). You will take part in an afternoon boat safari along the mighty Rufiji River. Where you can see plenty of hippos, crocodiles and bird life. Overnight at the Nyerere Tented Camp All meals included.
Day 3: Selous Game Reserve
You will participate in walking safaris, game drives private in Selous Game Reserve and boating safaris, Africa's largest wildlife sanctuary, with an area of 54.600kms – bigger than Denmark and 4 times the size of Serengeti!.
Selous has the world's largest number of large game animals – elephant, buffalo, and rhino. It also contains wildebeest, eland, giraffe, waterbuck, zebra, impala, hippo, leopard and lion, not to mention over 350 species of birds. Dinner and overnight at the Nyerere Tented Camp. All meals included
Day 4: Drive from Selous - Morogoro (4-5 hours)
This morning, awake again before dawn and left the lodge this time on foot to explore the surrounding area and the smaller flora and fauna often missed on a game drive.
Enjoy a tree house visit en route back to the lodge to check if anything is drinking at the waterhole. Return to camp for a late breakfast before relaxing around the lodge or at the spring water swimming pool. Later drive to Morogoro up Mbuyuni Farm Retreat for dinner and overnight .
Day 5: Drive from Morogoro - Mikumi (around 2 hours )
After breakfast, visiting Mbuyuni Farm then later drive to Mikumi National Park up to the lodge for check in and later afternoon game drive back to the lodge for dinner and overnight in Camp Bastian Mikumi.
Day 6: Mikumi National Park
Full day of game drives in the Mikumi National Park Overnight in Camp Bastian Mikumi. Whilst on safari, you can see a rich variety of bird species, as well as large numbers of giraffe, buffalo and elephants.
If you are lucky you may also be able to spot lions, leopards and African wild dogs. Likely to be seen animals include zebras, hippos, hartebeest, wildebeest, impala, warthog, eland and antelope
Day 7: Drive from Mikumi to Udzungwa Mountains National Park (2 hours)
Departure for Udzungwa Mountain National Park, arriving in the afternoon. Take part in half a day of hiking and bird-watching in the pristine rainforest: trekking towards the Sanje waterfalls for spectacular views of the wide Kilombero Valley.Overnight in the Udzungwa Forest Camp (Hondo Hondo). All meals included.
Day 8: Kilombero Valley - Kilombero River (2-3 hours)
After breakfast, depart to Ifakara with packed lunch boxes on your way to Kilombero River for the canoeing safari and walking safari. During the canoeing safari, you will also have a chance of spotting spectacular river bird species wandering around the beautiful scenery of Kilombero, and know how the Wandamba tribe (the people of the Kilombero Valley) live and fish traditionally.
Drive back to Udzungwa in the late evening for your hot dinner and spend the night at Udzungwa Forest Camp (Hondo Hondo). Breakfast, lunch, and dinner are included.
Day 9: Drive to Iringa (5-6 hours) - then Isimila and Kalenga Museum visit
Today you are going to wake up early for breakfast at your Lodge and then drive to Iringa – in the afternoon a short drive to Isimila Stone Age site and Earth pillars. Here you will discover the uses of stone tools from around 400,000 years ago. You will see different excavations and research from different Universities all over the world.
A short walk around the Gorge and pillars, formed as a result of water and wind erosion. You will get a great view of birds and animal tracking along the way for about 2 hours which will be followed by a short drive to Iringa Town for lunch at the restaurant.
After a little nap, you will drive around Iringa town and out to Kalenga Museum where you will learn of the ORIGIN and relationships between the Hehe people and other foreigners since 1980's, not only from the past also today and future as we refer to CHIEF MKWAWA. Depending on how you feel, you will bike back to your hotel or drive by a trek jeep. Enjoy your dinner and overnight stay at the Neema Craft Guest House in Iringa.
Day 10: Drive from Iringa to Ruaha National Park (2 hours)
After breakfast, depart for Ruaha National Park, having lunch en-route. By afternoon you will have reached the Ruaha River Lodge Lodge check in and start afternoon game drive in Ruaha National Park back to the lodge for dinner and overnight at Ruaha River Lodge. All meals included.
Day 11-12: Ruaha National Park
Two full days of game driving at Ruaha National Park, with picnic lunches. Ruaha has an area of 10,300 sq km, and is the second largest park, and second largest elephant sanctuary in Tanzania. The great Ruaha River that flows along its entire eastern border creates spectacular gorges and scenery, and features a large number of hippos and crocodiles.
The wide variety of animals that inhabit the park include both Greater and Lesser Kudu, roan and sable antelope. Bird life is also rich, with over 370 species recorded. Dinner and overnight at Ruaha River Lodge. All meals included.
Day 13: Drive from Ruaha National Park to Mufindi (5 hours)
Breakfast then depart Iringa for a transfer to Mufindi for lunch at the Lodge. After lunch take a short walking tour around the lodge to discover an environmental conservation, fruits, honey production and the sources of food around the site. Overnight Mufindi Highland Lodge
This morning you're going to start your social activities soon after your breakfast. Horse Riding They have up to 15 horses stabled at our farm, roaming freely around the valley during the day. For riding, they have good quality and plentiful tack, and renew helmets and padding regularly.
Guides are hugely experienced with an infectious charm, and will take you, depending on your riding experience, on any number of different trails through the mountains and valleys. Mountain Biking – The whole area is perfect for cycling, with farm tracks, bridleways and footpaths running through plantations of pine, eucalyptus, tea and coffee, as well as ancient forests and around pristine lakes.
Other activities available at the farm – fly fishing, Cultural village visit, Birding & Kayaking. Overnight at Mufindi Highland Lodge
Day 15: Mufindi – Kitulo National Park (3-4 hours)
After breakfast, drive to Kitulo National Park with a picnic lunch. Overnight at Camping in Kitulo Kitulo protects the flower-clad Kitulo Plateau, together with sections of the former Livingstone Forest Reserve, which runs south from the plateau paralleling the Lake Nyasa shoreline.
The area, much of which lies between 2600 m and 3000m in the highlands northeast of Tukuyu, is beautiful, and a paradise for hikers. Rising up from the plateau is Mt Mtorwi (2961m), which is 1m higher than Mt Rungwe and southern Tanzania's highest peak.
Why Go: Stunning terrain with flowers and waterfalls; excellent wilderness hiking for well-equipped hikers.
Day 16: In Kitulo National Park
There are different activities available in Kitulo National Park like Hiking Matamba ridge, bird watching at Lake Dzambwe and Kitulo open grassland, climbing up Mtorwi Mountain, Nhumbe waterfalls, wildflowers, cycling around the park. Long walk up to Lake Nyasa, Kipunji Monkeys tracking and a Rungwe Mountain Waterfalls Overnight at Camping in Kitulo.
Day 17: Kitulo to Mbeya - Ngozi Crater Lake
After breakfast transfer to Mbeya and check in at the Hotel Desderia. In the afternoon visiting Ngozi Crater. This is a site of outstanding natural beauty and a superb hiking location. A green shimmering lake walled by the collapsed caldera of the extinct Ngozi Volcano. You shall have your bush lunch along the scenery of an adventurous hiking trail. You shall return to the hotel in the evening and have your dinner at 7:30 pm then overnight Hotel Desderia
Day 18: Drive to Mbeya airport then flight to Dar Es Salaam
End of your southern circuit safari, departure to Dar es Salaam by flight from Mbeya – depart 14:30, arrive 16:00 – Air Tanzania. Breakfast and lunch box provided. On arrival transfer to Hotel Slipway on bed & breakfast
Transfer to airport or Dar Es Salaam ferry terminal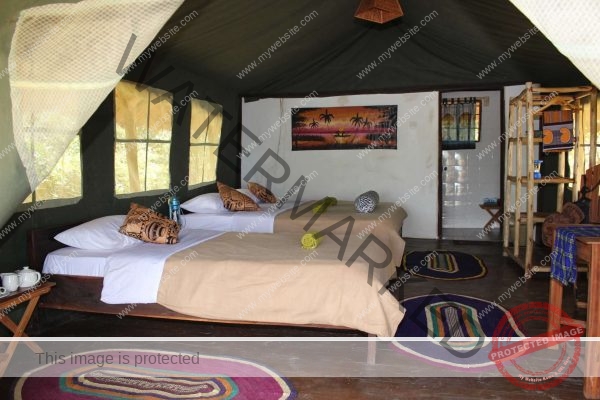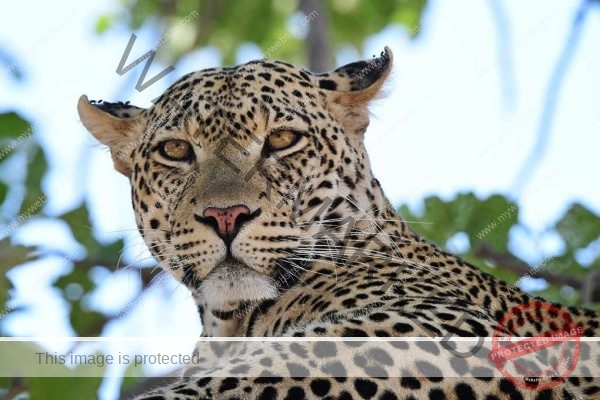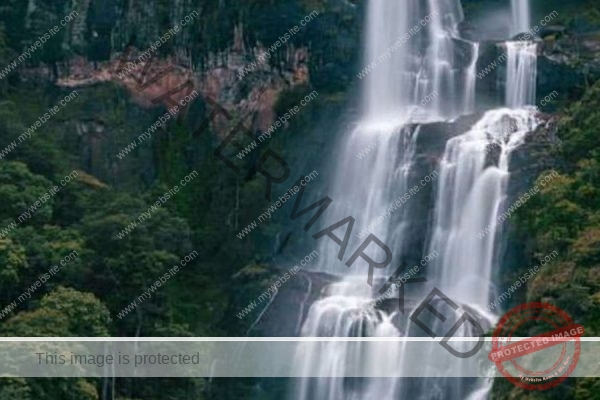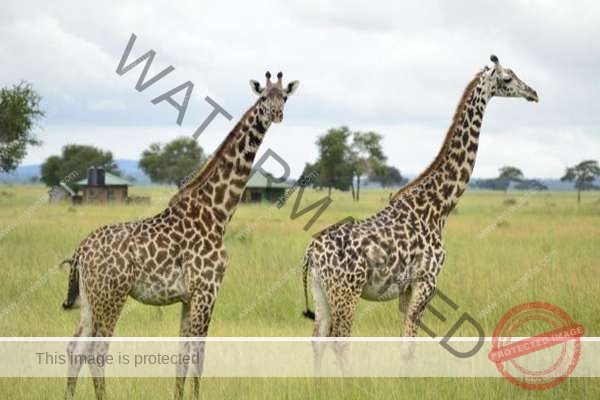 recommended on tripadvisor
Start planning your tailor-made holiday to tanzania tell us what you want, and we will tailor make your perfect trip.
Meet and Greet service at Kilimanjaro International Airport
Accommodation inclusions as per itinerary above
Scheduled internal flights: Arusha Airport/Mahale (Ikuu) airstrip /Arusha Airport/ Southern Katavi airstrip/ Arusha Airport
All scheduled road transfers: Kilimanjaro International Airport /Elewana Arusha Coffee Lodge/Arusha Airport/ Chada Katavi/ Mahale airstrip/Greystoke Mahale/Mahale airstrip Arusha Airport/ Kilimanjaro International Airport Domestic departure tax (Arusha Airport)
Tourism Development Levy
Medical Evacuation Insurance
Park Fees
Start Planning Your Truly Bespoke Itinerary By Contacting One Of Our Destination Specialist.
recommended on tripadvisor
Start planning your tailor-made holiday to tanzania tell us what you want, and we will tailor make your perfect trip.