kenya Tanzania Wildlife Safari
Call Our Expert Now
+255 784 991 576
This 13 Days Kenya Tanzania Wildlife Safari takes a rewarding circular route through East Africa's top game reserves. As you cross two of the jewels of Africa you will see the big five that you've been dreaming of (Lion, Leopard, Elephant, Rhino, Buffalo). Along with myriad other mammals and birds that call the grasses of Africa home. With an extensive itinerary crossing Kenya and Tanzania, you will be shown habitats ranging from forest to grasslands, volcanoes to lakes, and a mass of ecosystems.
From the game-rich open plains of Masai Mara to Lake Nakuru, where there is an abundance of birds and wild animals, including rhinos. Amboseli National Park is known for the huge herds of wild elephants roaming the plains flanked by majestic Mount Kilimanjaro. Then you will be able to explore the top wildlife destinations in Tanzania's Northern Safari Circuit – Tarangire National Park, Lake Manyara National Park, Ngorongoro Crater and world-famous Serengeti National Park.
● Serengeti National Park – spot all of Africa's Big Five (lion, leopard, elephant, rhino, buffalo) on safari in one of the world's most famous national parks
● Masai Mara – spend two full days exploring the famous national park on safari and opt for a hot air balloon ride over the Mara
● Tarangire National Park – search for iconic African species on safari in the reserve, which is known for its large number of elephants
● Lake Elementaita – spot flamingos and other bird species as you explore this small soda lake in the heart of the Great Rift Valley
● Ngorongoro Crater – traverse the floor of the UNESCO-listed volcanic caldera, one of the best places in Africa for spotting wildlife
● Nairobi – visit the Giraffe Centre, meet orphaned baby elephants at the Daphne Sheldrick Centre and explore the Karen Blixen Museum
● Lake Nakuru – game drive through wildlife-rich Lake Nakuru National Park, looking out for leopards, lions and a healthy population of rhinos
● Lake Manyara National Park – visit one final national park on the last morning of your tour, where you might be able to spot the famous tree-climbing lion
On arrival into Nairobi airport you will be met and given a short brief on your safari before being transferred to our hotel in the Karen suburbs. Overnight: Nairobi
Day 2: Giraffe Centre & Elephant Orphanage
Nairobi – Elementaita. This morning we visited the Giraffe centre which offers the unique experience of hand-feeding these gentle giants at eye level from a raised platform, while watching the warthogs below snuffle around looking for titbits.
Then we travel on to the Daphne Sheldrick's Centre and visit the many baby elephants that have been rescued from threatening situations in Kenya's various national parks and even get a chance to see the calves being fed and playing with the staff.
Next stop is the Karen Blixen Museum. Located in an area which was once part of Karen Blixen's vast coffee estate, the museum was Karen's home from 1917 until 1931.The house and grounds were made famous by the film 'Out of Africa 'and have been restored by the Danish community of Kenya. Visitors have a glimpse of typical colonial life in Kenya at the turn of the twentieth century.
After lunch at the lovely Karen Blixen Coffee Gardens, we depart on the next part of our adventure that takes us from the hustle and bustle of Nairobi city to the small but beautiful soda ash lake located in the famous Great Rift Valley, named Lake Elementaita. Lake Elementaita is home to numerous flamingos and over 400 species of birds. We spent the night at a lovely eco-friendly lodge perched on a hillside overlooking the lake.
Overnight: Lake Elementaita | Breakfast, Lunch, Dinner
Day 3: Elementaita & Nakuru
Elementaita – Lake Nakuru – Elementaita. The second great lake we visit on our tour is Lake Nakuru. 30 minutes' drive from Elementaita, the lake is situated in the middle of the national park to which it gives its name. Teeming with wildlife the park has so much to offer. Sometimes, when the water levels are low, the entire lake is covered in flamingos, turning the whole area pink.
Lions, buffalos as well as many rhinos call this corner of Kenya home and a game drive around the park is always rewarding. If we are lucky we may even spot a leopard relaxing in a tree beside the lake. After a game-packed day we arrive back at Sunbird Lodge in time to enjoy the sunset over the lake, before sitting down for dinner and toasting to the day's adventures.
Overnight: Lake Elementeita | Breakfast, Lunch, Dinner
Lake Elementaita – Masai Mara. Today you make your way by road to the Masai Mara National Reserve. You will arrive for lunch at your camp and spend the rest of the afternoon relaxing by the pool and waiting for the late afternoon when the temperature cools to head out on your first Mara game drive. The Masai Mara is one of Africa's greatest wildlife reserves.
Acacia dotted plains, tree-lined rivers and woodlands are abundant with wildlife and an array of birdlife. Game viewing is spectacular year round; you may see a pride of lions stalking their prey, observe a herd of elephants and their fascinating social structure, or see pods of hippo wallowing in the rivers.
The great wildebeest migration is one of nature's wonders; an estimated two million animals migrate in a year-round pattern through Tanzania and Kenya, following the rain. Around July each year the huge herds begin dramatic river crossings and the grasslands of the Mara are covered by a mass of moving wildebeest, offering easy opportunity for crocodiles and predators that are never far away. When in the Mara visit a traditional Maasai village or take a balloon safari at an extra cost.
Back at the camp, dinner is served and this gives us the perfect opportunity to look back at your day and relive all those highlights.
Overnight: Masai Mara | Breakfast, Lunch, Dinner
Days 5-6: Game drives in the Mara
Over the next two days enjoy morning and afternoon game drives in the Masai Mara. The early mornings are one of the best times to view the animals as this is when they are their most active before the heat of the day sets in. Then head out into the reserve again late afternoon for a chance to tick off some more animals on your "must see" list.
There will also be the opportunity to rise early and experience a game viewing adventure from an entirely different perspective! A hot air balloon safari across the Masai Mara (at additional cost) which takes off in the crisp morning air, and lasts for approximately an hour, allows for a beautifully peaceful experience floating silently high above plains, forests and rivers.
Overnight: Masai Mara | Breakfast x 2, Lunch x 2, Dinner x 2
Masai Mara – Nairobi – Arusha (Tanzania). This morning we enjoyed our last sunrise in the Masai Mara with tea or coffee on the veranda. After a great final breakfast we drive back to Nairobi stopping at the Great Rift Valley for one last photo opportunity before you continue on to Tanzania.
Note: There will be an additional cost for a flight from Nairobi to Kilimanjaro and onwards transfer to Arusha, we can arrange this for you at the time of booking. Please contact our reservation team to organise this for you.
Overnight: Arusha | Breakfast
Day 8: Tarangire National Park
Arusha – Tarangire National Park. This morning, wake to the views of Mt Meru before heading down to breakfast. We will then be collected by our driver guide and will traverse the floor of the Great Rift Valley as we head to Tarangire National Park for a full day game drive.
Tarangire National Park, named after the river that crosses through the park, is Tanzania's sixth largest park and home to large herds of elephants. Late afternoon we make our way to our intimate eco friendly camp within the park. Surrounded by Acacia studded grasslands, there's plenty of resident game to spot from the camp and you can end the day watching a breathtaking sunset.
Overnight: Tarangire National Park | Breakfast, Lunch, Dinner
Day 9: Serengeti National Park
Tarangire National Park – Serengeti National Park. Today we have a long drive through arguably the best game park in the world. We will head to the rim of the Ngorongoro Crater and then descend into the endless plains of the Serengeti. The Serengeti is Tanzania's oldest and most popular national park. Its name means 'endless plain' in the Masai language.
It is from here that massive concentrations of wildebeest, zebras and other animals commence the annual Great Migration in search of pastures new, providing one of the greatest natural spectacles to be found anywhere in the world. We can watch golden-maned lions stalking the migrating herds, spot leopards at rest in trees at dusk and take a hot-air balloon tour at dawn as the sun's golden rays illuminate the land.
We meander our way through this famous park with fantastic game viewing as we head towards our tented camp in central Serengeti. The intimate camp offers tranquillity, spectacular wildlife sightings and no better place to take in one of the world's greatest wildlife spectacles!
Overnight: Serengeti National Park | Breakfast, Lunch, Dinner
Day 10: Serengeti game drives
The Serengeti at sunrise is a beautiful sight and one not to be missed. This is also the best time for spotting animals so take advantage of the morning hours for the first game drive of the day. After a morning out, the smell of a cooked breakfast is welcomed as we enjoy a morning under the shade of the trees.
Afternoons are normally a lazy affair that end in the late afternoon when the temperatures cool down and the animals start to be active again. Today is no different and we will head out for an evening drive before returning to camp in time for drinks around the fire and dinner.
There is also the opportunity to enjoy an optional early morning hot air balloon ride over the Serengeti, with its beautiful scenery and incredible wildlife (book and pay locally)
Overnight: Serengeti National Park | Breakfast, Lunch, Dinner
Day 11: Ngorongoro Highlands & Olduvai Gorge
Serengeti – Karatu. Leaving our Serengeti camp we drive towards the Ngorongoro Conservation Area, stopping enroute to visit Olduvai Gorge, one of the world's most important prehistoric sites. Here, we learn how the gorge earned its name 'Cradle of Mankind'.
On arrival at the Ngorongoro Conservation Area we have the opportunity to drive through the Crater Rim and see Ngorongoro Crater in all its glory. Then we continue on to our lodge in Karatu, arriving in time for a relaxing drink and a delicious dinner in the lush surroundings.
Overnight: Karatu | Breakfast, Lunch, Dinner
Day 12: Ngorongoro Crater
Karatu – Ngorongoro Crater – Karatu. This morning the Ngorongoro Crater awaits us. The Crater is a conservation area and a UNESCO World Heritage Site situated 180km west of Arusha in the Crater Highlands area of Tanzania.
After an early breakfast, we will head out towards the Ngorongoro Crater, a large volcanic caldera, where we experience an amazing game drive on the crater floor filled with wildlife and said to be one of the most thrilling game spotting experiences. The crater won't leave you disappointed. Back at the lodge it's time to enjoy our last African sunset and dinner.
Overnight: Karatu  |  Breakfast, Lunch, Dinner
Day 13: Lake Manyara & Arusha
Karatu – Lake Manyara – Arusha. This morning we visited Lake Manyara National Park whose shores are a shimmer of pink, due to the large flamingo population and it was once dubbed as the 'loveliest lake in Africa' by Ernest Hemingway. We have a morning in the park on a game drive and if we're lucky we'll see the tree climbing lions that the park is famous for. After our packed lunch and depending on your flight details, transfer to Arusha Airport. Alternatively a transfer to Kilimanjaro Airport can be arranged for an additional supplement upon request.
Please make sure that onward flights from Arusha Airport are booked AFTER 3pm, and Kilimanjaro Airport are booked AFTER 6pm, or 5pm. Or you can connect onto the beautiful island of Zanzibar for some blissful rest and relaxation.
Breakfast, Lunch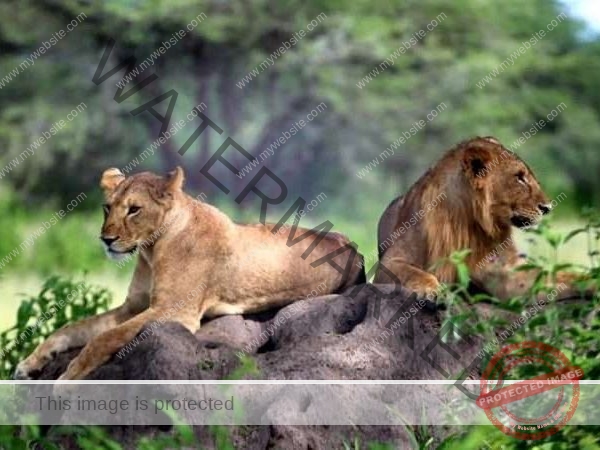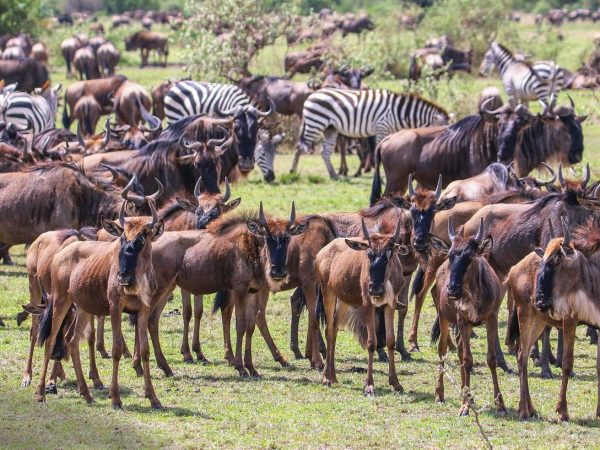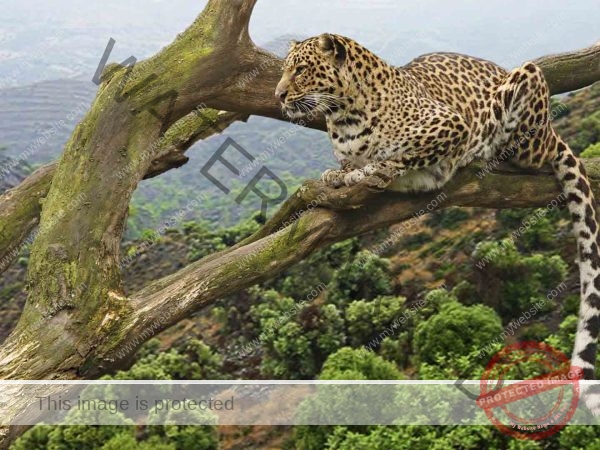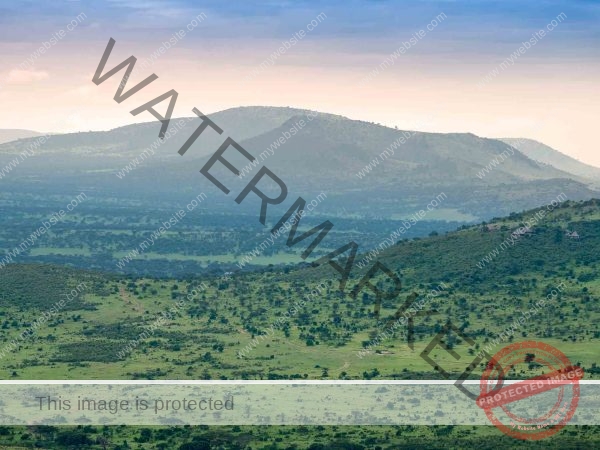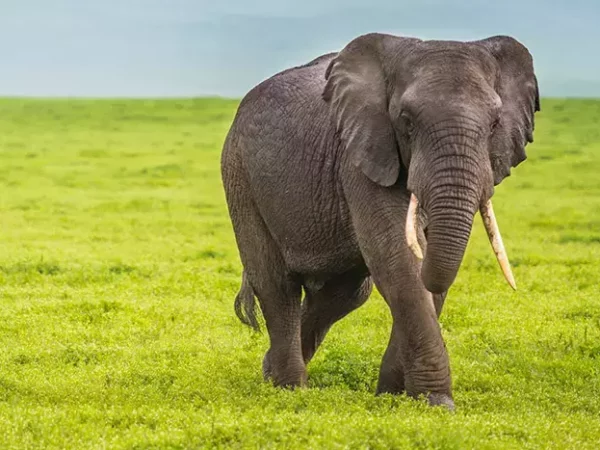 recommended on tripadvisor
Start planning your tailor-made holiday to tanzania tell us what you want, and we will tailor make your perfect trip.
Meet and Greet service at Kilimanjaro International Airport
Accommodation inclusions as per itinerary above
Scheduled internal flights: Arusha Airport/Mahale (Ikuu) airstrip /Arusha Airport/ Southern Katavi airstrip/ Arusha Airport
All scheduled road transfers: Kilimanjaro International Airport /Elewana Arusha Coffee Lodge/Arusha Airport/ Chada Katavi/ Mahale airstrip/Greystoke Mahale/Mahale airstrip Arusha Airport/ Kilimanjaro International Airport Domestic departure tax (Arusha Airport)
Tourism Development Levy
Medical Evacuation Insurance
Park Fees
Start Planning Your Truly Bespoke Itinerary By Contacting One Of Our Destination Specialist.
recommended on tripadvisor
Start planning your tailor-made holiday to tanzania tell us what you want, and we will tailor make your perfect trip.