Luxury Family Safari Kenya & Tanzania
Call Our Expert Now
+255 784 991 576
Embark on a family adventure. A real-life 'Lion King' journey, filled with the captivating characters and expansive landscapes celebrated in Disney's classic. Your journey plays out against the boundless plains and rugged outcrops of East Africa's legendary Masai Mara, Serengeti, and Ngorongoro Crater: a photographer's dream of picture-perfect light, colored by the unrivaled hues of African sunrises and sunsets.
Children will love this engaging and interpretive journey, as they learn about the 'Circle of Life as it plays out in the bush in this cycle that's as old as our planet. This is the animated world in all its cinematic glory, complete with warthogs, clans of hyena, wildebeest migration herds, warthogs, baboons, zebra, giraffe, elephant, red-billed hornbills (named Zazu of course), and, holding center stage, Africa's ever-magnificent wild lions.
Highlights of this Itinerary 
It's a stunner. A heady mix of remarkable locations, unforgettable sightings, world-class guiding and legendary hospitality
On your arrival at Jomo Kenyatta International Airport, a representative will welcome you and transfer you to your hotel in Nairobi. Once at the hotel, it's time for "Hakuna Matata " (no worries): relax, recoup, and enjoy your beautiful surroundings. Enjoy a private visit to the Sheldrick Wildlife Trust (an elephant and rhino orphanage) followed by dinner at your Hotel.
The private viewing takes place at 15h00, and a scheduled feed time for the orphaned elephants lasts for 30-40 minutes. During this time you would be able to experience a personalized encounter with both the orphans and their Keepers. An employee from the trust will be present to explain the project and the individual rescue stories of each elephant orphan in the nursery.
The only city in the world with a national park on its doorstep, Nairobi is the hub of East Africa and is packed with unique attractions, from bustling markets to fascinating historical sites such as the Karen Blixen Museum. Named after a Maasai watering hole, 'enkare nyarobi', which means 'place of cool waters, the city is also known for its leafy streets and parks. A modern city with towering skyscrapers and imposing architecture, Nairobi also boasts a beautiful skyline. Spend your 1 night at Hemingways Nairobi in a Deluxe Room with an ensuite bathroom. Your stay includes dinner, breakfast, butler valet services, wi-fi, and mineral water.
You will be collected from your hotel for your early flight into the Masai Mara, where you will be welcomed by the &Beyond Bateleur Camp team. From the moment you land in the Mara, you will be captivated by the sights and sounds. Settle in before embarking on your first game drive. You should get to see a host of familiar characters, including Zazu and his fellow red-billed hornbills, gatherings of elephant, buffalo, giraffe, lion, and cheetah, alongside wildebeest and zebra.
At the camp we have many resident warthogs, so look out for 'Pumba'. Choose from a wonderful range of excursions over the next two days: game drives, nature walks, night drives, or at an additional cost, Maasai community visits. Catch the moment when the sunrise spills over the plains, lighting up the flat-topped acacias: the landscape that inspired the unforgettable opening scene of this African epic.
Reawaken your soul during your 2 night2-night stays at andBeyond Bateleur Camp in a spacious Tent with indoor and outdoor showers, a bathtub, and a private deck. Your stay includes accommodation, all meals, soft drinks, house wines, local brand spirits and beers, scheduled safari activities, return Kichwa Tembo airstrip transfers, and laundry.
This morning, wake early for your connection through Tarime (or Wilson in low-demand season) to the Serengeti. You will have about an hour's flight, followed by a drive across the border, before connecting to another short flight to &Beyond Grumeti Serengeti Tented Camp. Located in the remote Western Corridor of the Serengeti, this picturesque riverside camp and surrounds is known not only for its high-season dramatic wildebeest crossings and enormous Nile crocodiles but also for its exceptional year-round wildlife.
Freshen up with a swim in the pool overlooking the seasonal hippo pods, before heading out on a game drive. With few other vehicles, it will feel like your private Serengeti. This is 'Mufasa' country: discover the art of tracking as you follow the massive paw prints of lions to find them slumbering under shady trees, on the prowl, or playfully interacting with one another On your game drives from the camp, you can expect to encounter large lion prides, bounding 'Simbas' and 'Nalas', and giggling clans of 'Shenzi' and his hyena buddies up to a hundred strong.
Expect adventure during your 2 night stay at andBeyond Grumeti Serengeti Tented Camp in a Flamboyant Tent with an ensuite bathroom with an open-air shower. Your stay includes three meals daily, soft drinks, house wines, local brand spirits and beers, teas and coffees, scheduled safari activities, refreshments on game drives, and laundry.
Today you head off to &Beyond Ngorongoro Crater, famed as an ancient caldera and unique ecosystem, and home to a teeming gathering of games that has echoes of the animated classic. Take pleasure in the dramatic contrast between the lodge's baroque elegance, and the drop-away views of this UNESCO World Heritage Site.
Spend a day in the Crater, looking for big tuskers and the endangered Rhino. Stretch your legs and do a guided crater rim walk, or book a full-day Empakai hike, a birdwatcher's heaven.* We highly recommend participating in a KOPELion conservation experience or meeting the lion guardians that are working to secure Simba's future in the wild.*
(Be sure to book this activity in advance) Toast the day with sundowner cocktails to the accompaniment of a private performance by Maasai warriors.* Indulge and explore at andBeyond Ngorongoro Crater Lodge during your 2-night stay in a Suite with an ensuiteanensuite bathroom with bath and shower. Your stay includes three meals daily, soft drinks, house wines, local brand spirits and beers, teas and coffees, scheduled safari activities, refreshments on game drives, and laundry. *These activities are at an additional cost
After breakfast wave a fond farewell to the &Beyond Ngorongoro Crater Lodge team as your family adventure comes to an end. You will be driven to Manyara Airstrip for your flight to Kilimanjaro and your onward connection
WHAT WE LOVE ABOUT ANDBEYOND NGORONGORO CRATER LODGE
Spend an afternoon learning how to create beautiful Maasai beadwork with Papai, one of our Maasai Mamas.
Witness the resident zebra drinking from the water tap outside of the Safari Shop – they have taught themselves to open the tap themselves!
You absolutely have to try the Lodge's famous fudge (our chefs will share the recipe if you like!)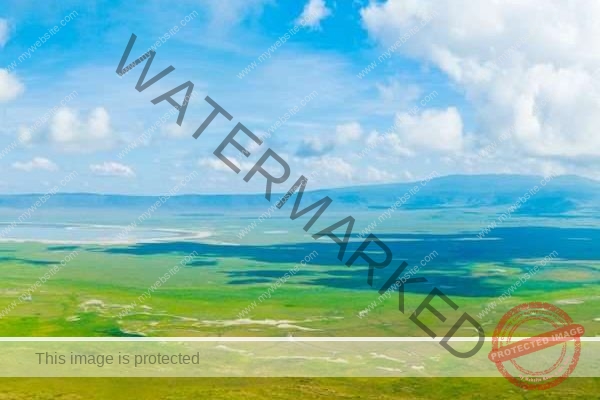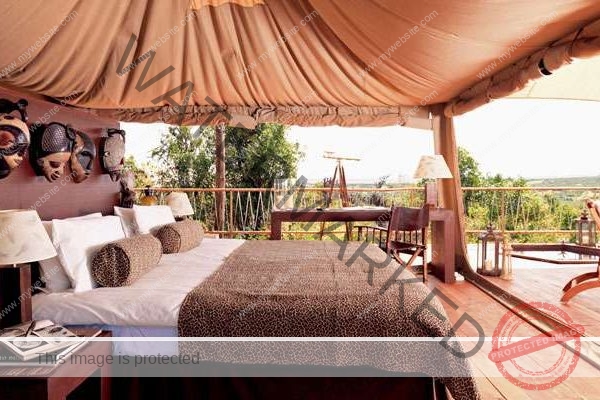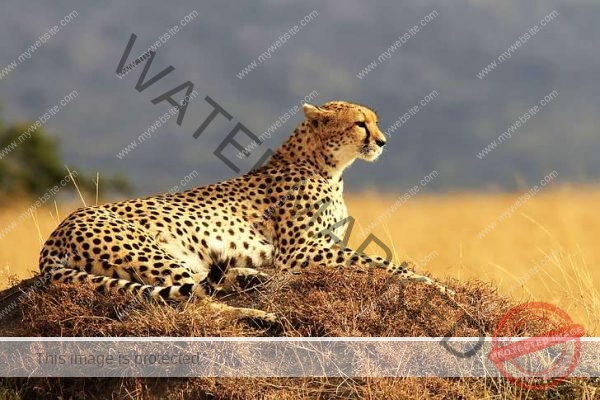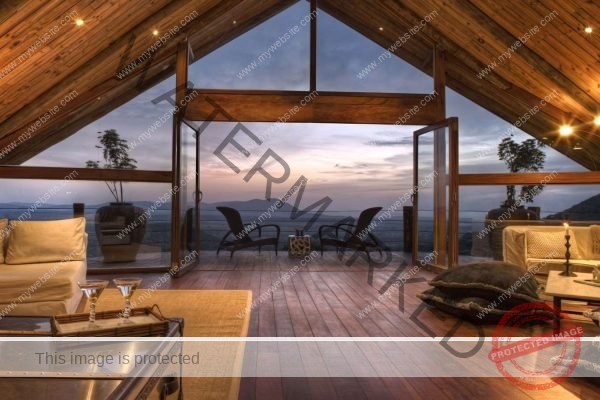 recommended on tripadvisor
Start planning your tailor-made holiday to tanzania tell us what you want, and we will tailor make your perfect trip.
Meet and Greet service at Kilimanjaro International Airport
Accommodation inclusions as per itinerary above
Scheduled internal flights: Arusha Airport/Mahale (Ikuu) airstrip /Arusha Airport/ Southern Katavi airstrip/ Arusha Airport
All scheduled road transfers: Kilimanjaro International Airport /Elewana Arusha Coffee Lodge/Arusha Airport/ Chada Katavi/ Mahale airstrip/Greystoke Mahale/Mahale airstrip Arusha Airport/ Kilimanjaro International Airport Domestic departure tax (Arusha Airport)
Tourism Development Levy
Medical Evacuation Insurance
Park Fees
Start Planning Your Truly Bespoke Itinerary By Contacting One Of Our Destination Specialist.
recommended on tripadvisor
Start planning your tailor-made holiday to tanzania tell us what you want, and we will tailor make your perfect trip.