Call Our Expert Now
+255 784 991 576
The Umbwe Route is steeper and shorter than the Machame Route. Once at the Barranco Hut you continue on with the other Machame hikers. The descent is down the Mweka trail.
Since it is a very short and direct route, it is not recommended for people with little altitude experience.
Pre-trek Briefing.
If you have opted for the optional airport transfers, we will pick you up from Kilimanjaro Airport or Arusha airport and transfer you to your hotel in Moshi.
Pre-trek briefing at your Moshi hotel. You should be planning to arrive at least one day before the start of the trek. Today we will spend time having a pre-trek briefing. We will also review your equipment and rent any equipment which is needed.
Day 1: Hotel to Umbwe Cave Camp
Drive from Moshi to the Umbwe Gate (about 1 hour). Commence the climb through the rain forest with packed lunch on route.
Elevation: 1660m/5450 ft to 2850m/9350 ft
Distance: 11km/7mi
Hiking Time: 5-6 hours
Habitat: Montane Forest
Meals: Lunch and Dinner
Day 2: Umbwe Cave Camp to Barranco Camp
After breakfast, we leave the glades of the forest and follow an ascending path on the open moorland to Barranco Camp.
Elevation: 2850m/9350ft to 4000m/13,000ft
Distance: 6km/4mi
Walking Time: 4-5 hours
Habitat: Semi-desert
Meals: Breakfast, Lunch and Dinner
Day 3: Barranco Camp to Karanga Camp
After breakfast, we leave Barranco and continue on a steep ridge up the Barranco Wall to the Karanga Valley and the junction which connects with the Mweka Trail.
Elevation: 4000m/13,000ft to 4050m/13,250ft
Distance: 5km/3mi
Hiking Time: 34 hours
Habitat: Alpine Desert
Meals: Breakfast, Lunch and Dinner
Day 4: Karanga Camp to Barafu Camp
We continue up to the Barafu Camp. You have completed the South Circuit, which offers views of the summit from many different angles. Here we camp, rest, enjoy dinner, and prepare for the summit day.
Elevation: 4050m/13,250ft to 4700m/15,350ft
Distance: 4km/2mi
Hiking Time: 3-4 hours
Habitat: Alpine Desert
Meals: Breakfast, Lunch and Dinner
Day 5: Barafu Camp to Summit to Mweka Camp
Very early in the morning (midnight to 2 am), we continued our way to the summit between the Rebmann and Ratzel glaciers. You head in a northwesterly direction and ascend through a heavy scree towards Stella Point on the crater rim. This is the most mentally and physically challenging portion of the trek. At Stella Point you will stop for a short rest and will be rewarded with the most magnificent sunrise you are ever likely to see. Faster hikers may view the sunrise from the summit.
From Stella Point, you may encounter snow all the way on your 1-hour ascent to the summit. Once at Uhuru Peak you have reached the highest point on Mount Kilimanjaro and the continent of Africa!
From the summit we begin our descent by continuing straight down to the Mweka Camp, stopping at Barafu for lunch. You may want gaiters and trekking poles for the loose gravel going down. We arrived at Mweka Camp and enjoyed our last evening on the mountain.
Elevation: 4700m/15,350ft to 5895m/19,340ft
Down to 3090m/10,150ft
Distance: 5km/3mi up / 13km/8mi down
Hiking Time: 5-7 hours up / 5-6 hours down
Habitat: Stone scree and ice-capped summit
Meals: Breakfast, Lunch and Dinner
Day 6: Mweka Camp to Mweka Gate to Moshi hotel
After breakfast we continue the descent down to the Mweka Park Gate to receive your summit certificates. At lower elevations, it can be wet and muddy. Gaiters and trekking poles will help. Shorts and t-shirts will probably be plenty to wear (keep rain gear and warmer clothing handy).
From the gate, continue another hour to Mweka Village. A vehicle will meet you at Mweka gate to drive you back to your hotel in Moshi (about 30 minutes).
Elevation: 3090m/10,150ft to 1680m/5500ft
Distance: 10km/6mi
Hiking Time: 3-4 hours
Habitat: Forest
Meals: Breakfast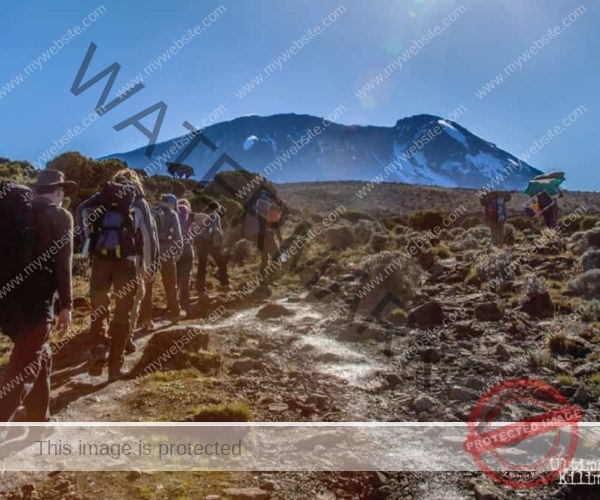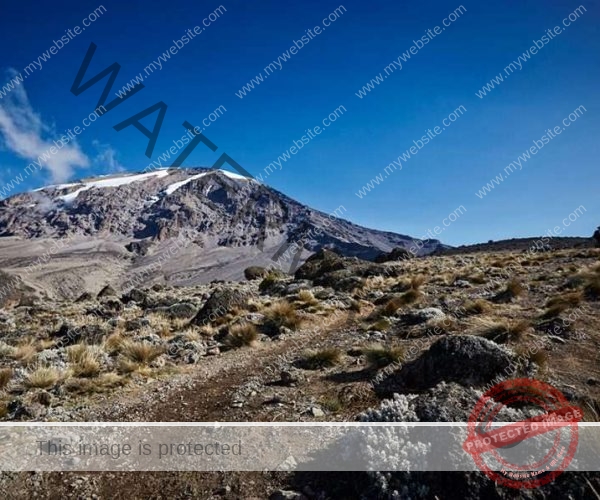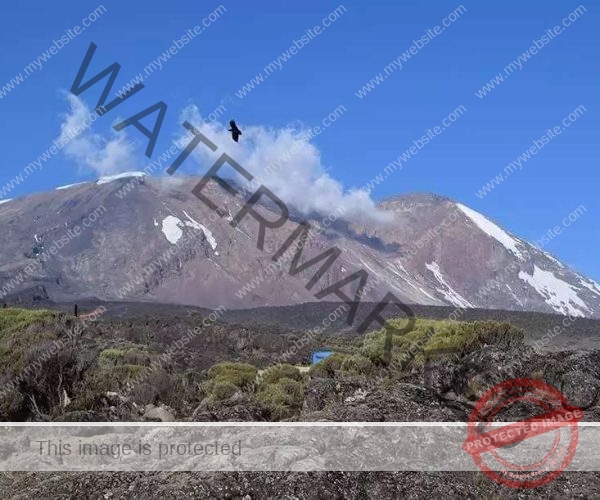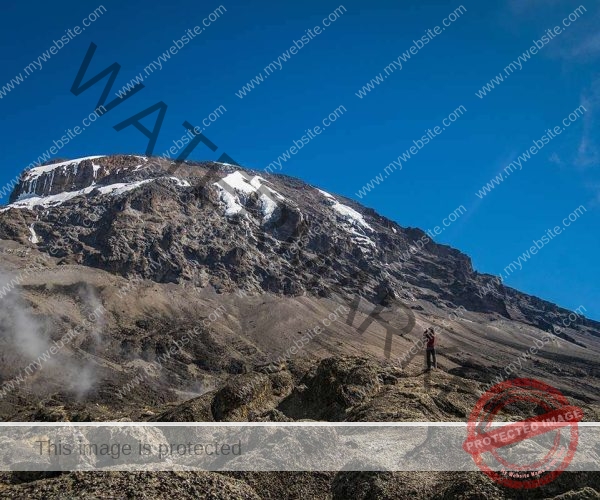 recommended on tripadvisor
Start planning your tailor-made holiday to tanzania tell us what you want, and we will tailor make your perfect trip.
Delicious meals a day, boiled and filtered drinking water while on the mountain.
All park entrance, camping, and rescue fees
Warm water for washing to be provided every morning and evening.
Oxygen Cylinder – only for emergency
English Speaking Guides (Wilderness First Responder certified), cook and porters
Staff salaries and fees.
Transport to/from national park gates.
First aid kit and pulse oximeter.
Emergency telephone between the guides and our office in Moshi town.
3 liters of bottled drinking water to be provided on the first day of your hike, on the mountain porters will fetch water from the streams to be boiled and filtered for you.
Prices Do Not Include Sleeping Bags
Gratuities
Soda/Alcohol Unless Otherwise Noted
Health Insurance
Visa Fees
International Airfare
Laundry
All Meals And Drinks In Moshi Town
Start Planning Your Truly Bespoke Itinerary By Contacting One Of Our Destination Specialist.
recommended on tripadvisor
Start planning your tailor-made holiday to tanzania tell us what you want, and we will tailor make your perfect trip.